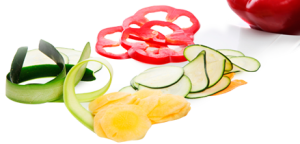 In order to be used, the double slicer insert with integrated or raised blade is inserted into each client's specific piece of equipment, ensuring that the insert is supported and moves. These elements are specific to each food processor manufacturer.
The raised blade guarantees greater cut quality and its electropolished finish also increases resistance to corrosion.
It performs the same function as the slicing disc, i.e. it cuts vegetables and fruits into slices.
Examples of how double slicing inserts are used:
slicing, e.g. potatoes or courgettes
preparing raw vegetables (for example cucumber)
Examples of double slicing inserts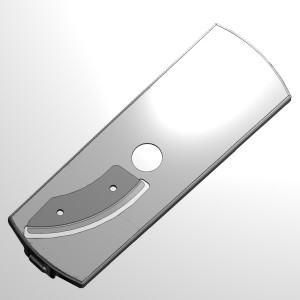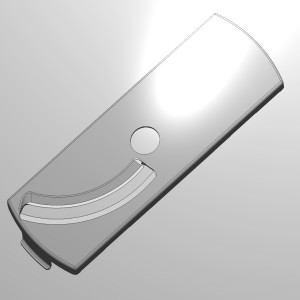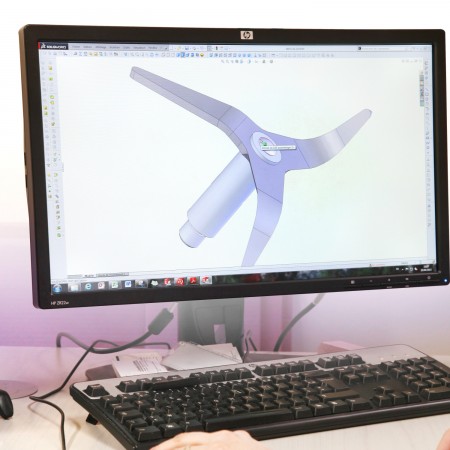 Name
Versions
Material
Dimensions
Double slicing insert
with integrated or raised blade
Available in two depths:
fine and large slice
Ferritic stainless steel insert
Inset blade in hardened martensitic stainless steel
Length: 140 mm
Width: 50 mm